For Sale By Owner FSBO Guide
Are you considering selling your home without a real estate agent? Follow these tips to make the process as smooth as possible.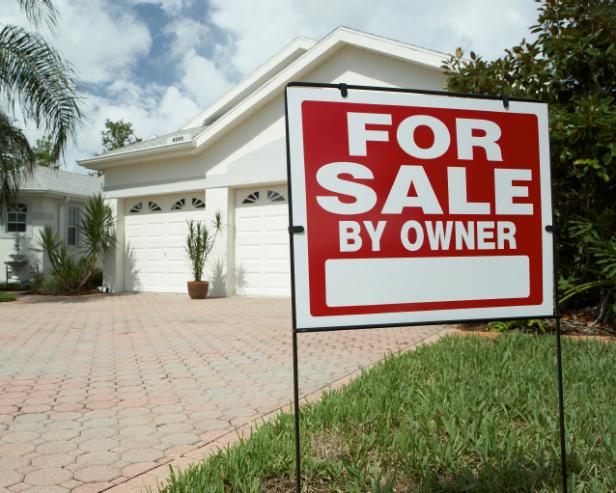 It's the oldest concept in the book for selling real estate: a buyer takes a look at your place, makes you an offer, you negotiate and a deal is struck. Straight "For Sale By Owner" (FSBO) — no real estate agent around, no one being paid a 6 percent commission on the sale.
It's also scary for most people. Selling your own home means dealing with mounds of paperwork, marketing, showing the house to looky-loos… who has time for that?
Here are some steps to help guide you through the FSBO process:
Step 1: Think Like a Salesman
Start detaching yourself emotionally from the property. A real estate pro looks at a house as structure, property and location without any thought to the clubhouse your kids built in the backyard, and that's how you've got to think when marketing your home.
Items to consider include:
Research — What are similar homes going for in the neighborhood? Do some online research about what homes have sold for in the past couple of years and perhaps more importantly, when they've sold. You may find that your neighborhood has a flurry of sales activity in spring or summer, which could affect your decision of when to hang up the "For Sale" sign. Get more tips on researching comps.
Get Help — Depending on where you are, you'll want to talk to a title company about handling the closing. Ask to see the paperwork involved to familiarize yourself with it. The title company is really a good partner for you in the process. They handle the complicated disclosures during the closing so you don't have to.
Pricing — If a similar home on your street just sold for $500,000, by selling yourself you have the luxury of offering yours at the bargain price of $485,000. You could get a quicker sale and come out of it with more money than your neighbor who had to pay real estate commissions to the selling and buying agents. Get more tips on pricing your home.
Step 2: Marketing Your Home
Here's where it can get tough. A good real estate agent is skilled at targeting buyers and getting them to see your house, whereas you're learning from scratch. Start with a professionally printed sign in the yard, designed to catch the eye of neighborhood hunters, then go through the following list to get your property noticed.
Word of Mouth — Phone or e-mail everyone you know and tell them your house is for sale. Include friends, relatives, even people you've exchanged business cards with at trade shows. Odds are, if you reach enough people, someone will know somebody who's looking to buy a place and they'll forward your information to them.
Advertise — You may not be able to crack the Sunday real estate section of your local newspaper, but you can create a nice, free ad with pictures on Craigslist or publicize your home on Web sites that cater to FSBOs. Post ads with pictures on public bulletin boards at grocery stores, gyms and workplaces.
Step 3: Making the Sale
When you use a Realtor or agent, your job is simply to say yes or no to a buyer's offer, whom you often never meet. When you're FSBO-ing, you're doing everything, handling the open house, taking calls from buyers and brokers and negotiating. Here are some ideas to get a good buyer on the hook:
Be a Pro — Someone shopping for a home is used to dealing with real estate agents, not Larry the Cable Guy. Keep paperwork like the sales agreements in a neat folder, be on time for appointments and look presentable when showing the house. Buyers aren't expecting you to be a Realtor, but they're going to want some confidence that you know what you're doing.
Look for Pre-Quals — As you probably know, loans are tougher to get nowadays and a pre-qualified buyer is golden in the market. They know just how much of a mortgage they can acquire and they're serious about buying, they're not there to snoop around your closets and pantry. Let local mortgage brokers know about your place and ask for referrals from their pre-qualified clients. They may be eager to help, since the sooner you sell, the sooner you'll become their client.
The Negotiation — Here's where it's best to let emotions about the property go. At this point, you're selling a house, not your "home." If you get an offer that you feel is way too low, don't get bent out of shape and slam the phone down. Take a deep breath and counter.
Selling a home yourself requires due diligence, patience and detachment.
I hope these tips are helpful to you. Give me a call if you need any other pointers on how to sell your home alone. I'm happy to give some guidance.